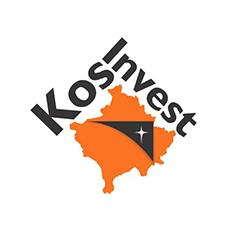 KosInvest
KosInvest
"Our vision for every child, life in all its fullness,

Our prayer for every heart the will to make it so…"

Mission: "Improving the livelihoods of economically active poor families of small communities through high quality financial and business development services"

Moto: Our Loans, Your Success!

Today KosInvest is amongst medium size Microfinance Institutions (MFI) in Kosovo licensed for lending activities by Central Bank of Kosovo and is registered as a separate entity since 2007.

KosInvest is one of 38 MFIs sharing the same vision, a network guided by the VisionFund International, a microfinance subsidiary of World Vision. KosInvest is also a member of the Association of Microfinance Institutions in Kosovo (AMIK), of the MIX Market Organization, of Micro Finance Center (MFC).

Since January 2007 KosInvest has been registered as an NGO/Foundation.
Integration of KosInvest operations with programs of its founder World Vision is aimed to be consistent over time and across programs. Peace was and still is a precondition enabling normal interactive markets, economic development and wellbeing in general. 'Peace through Loans' and 'Kids for Peace' were the pillars of integrated response, and widely accepted mottos amongst KosInvest's staff and clients that often were part of World Vision and KosInvest programs at the same time. Income generating projects involving poor households through donation of livestock and poultry were also another way for stimulating rural entrepreneurs starting up their businesses.

In line with its founder World Vision, KosInvest emphasis is put on peace building by improving access and links across ethnically divided markets. With the intention to serve same communities, it was started from the municipality of Podujeve/Podujevo, then operations extended to rural zones of municipalities Prishtine/Pristina, including Gracanica, Fushe Kosove/ Kosovo Polje, Obiliq/Obilic, Vushtrri/Vucitrn, Lipjan/Lipljan, Ferizaj/Urosevac, Shtime/Stimlje, Shterpce/Strpce, Rahovec/Orahovac, Suhareke/ Suva Reka and Prizren.

The largest portion of financed businesses is in agriculture followed by trade, service and manufacture. The applied methodology is individual loans through Village Associations aiming to include those that have trouble accessing banks for finance.

Product line include:
Agriculture and Business loan products,
Livestock Loan Product,
Small and Micro Enterprise loan products,
Consumer and Household loan products (related to health, education, housing improvements, home appliances) etc.