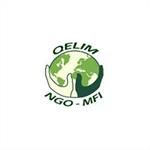 QELIM NGO-MFI
QELIM KOSOVA
QELIM KOSOVA was established in February 2006 as a non-governmental and non-profit organization known as a Microfinance Institution and licensed by the Central Bank of Kosovo (CBK).
QELIM KOSOVA is the result of the five-year cooperation with CELIM Milano, Italian non-governmental organization which since 2001 has been involved in the microfinance project in order to help the most war-damaged families living in the Municipality of Gjakova. Therefore, the Microfinance Institution "QELIM KOSOVA" since that time has worked towards its goal of improving the living conditions of the community in the rural areas of the Municipality of Gjakova, and a part of the municipality of Rahovec which after the war is neglected faced with the difficulties caused by the conflict.
In December 2016, according to the suggestion of CBK, IMF "QELIM KOSOVA" is joined with the IMF "PERSPECTIVE 4" Klinë and with the IMF "MASHTKNA" Bresanë - Municipality of Dragash. Therefore, since December 2016, the CBK has approved the merger with these two Institutions and now act as a MFI "QELIM KOSOVA" Head Office in Gjakova, MFI "QELIM KOSOVA" branch in Klina and MFI "QELIM KOSOVA" branch Bresanë - Dragash.
QELIM KOSOVA believes that micro-credits are an important tool for developing the household economy by helping people start small businesses through microcredit. This could support hundreds of people by enabling the improvement of the economic situation and living conditions for those people and their families.
Aims of QELIM KOSOVA, in the areas where the MFI operates are:
Provide microcredit for small economic activities;
Develop the local family economy by taking care of the relationships between local entrepreneurs in groups;
To support beneficiaries, members of the association through trainings and consultations on economic and financial issues related to their businesses.
Sectors financed by QELIM KOSOVA:
Agriculture,
Livestock farming,,
Trade,
Handicraft,
Other services.