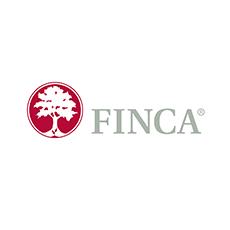 FINCA
FINCA Kosovo
FINCA Kosovo is part of the FINCA Impact Finance Network, a group of 21 microfinance and financial institutions that provides socially responsible financial services and enables low-income entrepreneurs and small business owners to invest in the future.

Founded in 1999 is the largest Microfinance Organization in Kosovo, providing responsible access to finance for low income entrepreneurs, agricultural business and SME to support the self-employed and create jobs.

Since 2000, FINCA Kosovo has been helping thousands of Kosovars improve their lives. FINCA Kosovo offers financial services currently through 24 locations in the country.

By offering credit products to micro-entrepreneurs, our donors are providing a sustainable method for clients to build their business and ultimately improve the quality of life for themselves and their families.

FINCA Kosovo consists of more than 200 committed and experienced professionals, committed to building a sustainable microfinance program and providing long-term solutions to the needs of its clients. FINCA Kosovo is an organization that constantly brings innovation tailored to the ideas of our customers and employees, aiming at finding the most efficient and effective means of providing financial services to our customers.

FINCA Kosovo mission is to alleviate poverty through lasting solutions that help people build assets, create jobs and raise their standard of living.

Currently we are offering:Agriculture Loan,Business Loan , Home Improvement Loan,Life Improvement Loan and Vehicle Registration.